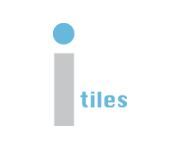 I-TILES
Three collections of porcelain stoneware floor and wall tiles of different shapes and shades gather in​ ​the ​line I-Tiles. H.XXL, H.B. and H.C. with their surfaces and their colors bear the tactile and​ ​v​isual sensations in the foreground, for a maximum exaltation of the internal environment.
H.XXL is the home.10 large size plate series. H.XXL. The series consists of glossy or opaque rectangular slabs: they guarantee the performance of the latest porcelain stoneware. Available sizes are 80x80, 60x120, 120x120 up to 120x240.
H.B.
HB porcelain tile understood as material to be molded. HB offers 6 colors in multiple formats and various compositional possibilities.
By hb you can play in modularity between colors of the same serie. Sizes: 75x75 - 37,5x75 - 15x75 - 10x75 - 5x75 - 2.5x2.5 mosaic - 5x5 - wall - hexagon and the puzzle system.
---
H.C.
Carefully selected colours and contemporary lines give any area of the home a cosy and elegant atmosphere.
H.C. is a collection of recti ed porcelain stoneware in a variety of shapes that also includes the related decorative and nishing components.
---